Work from home doesn't work for everyone! As companies assess the future of their workspaces, they're beginning to pop-up "satellite offices" — multiple convenient locations for employees to do in-person work.
Why Open a Satellite Office?
By creating smaller spaces in suburban areas closers to where your team lives, you can shorten commutes, foster collaboration and culture, and decrease exposure while still providing a space to work away from home.
Restore Company Culture
Increase Employee Safety
Create Flexible Workspaces
Plan for Your Company's Future
DOWNLOAD THE PDF
We're Here to Help
With in-stock solutions and space planning experts, we'll get your Satellite Office up and running ASAP.
Plan Your Satellite Office
We'll help you design the floorplan of your satellite office — completely for free.
Ships Within Days
The entire Poppin furniture collection is always in stock + ready to ship.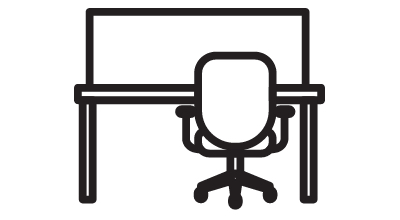 Start Working Happy
We'll handle the delivery and installation. All you need to do is get to work!