Slide. Twist. Raise.
It just takes three simple, tool-free steps to assemble our breakthrough ergonomic standing desk.
The Flexible Sit/Stand Solution
Raise's patent pending assembly (and disassembly!) is ideal for home offices, rearranging workspaces for social distancing best practices, and long-term flexibility over your floor plan.
For Home Offices
Get set up for remote work without any frustration or four-letter words.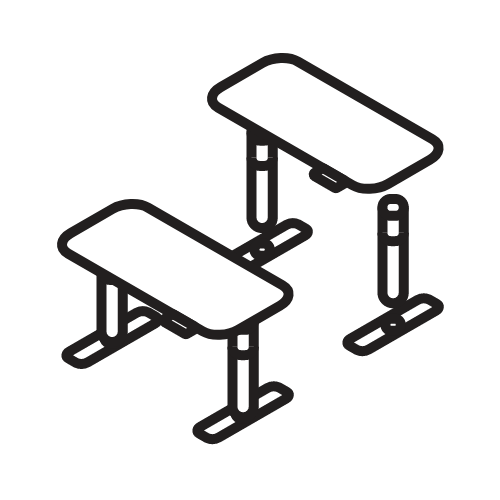 For Flex Spaces
Best-in-class materials withstand moves as business needs change.
For Social Distancing
Assemble and reassemble as many times as needed for your floor plan.