We believe that everyone, everywhere deserves to work happy.
Inspired Design
It all began with the simple Stapler. A humdrum office workhorse, its design remained untouched for decades. What would happen, we thought, if you reimagined that ordinary artifact of the office into something absolutely extraordinary? And with that, Poppin was born.
For Inspiring Workspaces
Poppin is designed to be the effortless one-stop solution for your entire workspace. Our breadth of colors lets you express yourself in your favorite shade or brand your office in your company color. Best of all? Our dedicated team of Account Executives is here to help you every step of the way.
Innovation makes the ordinary extraordinary.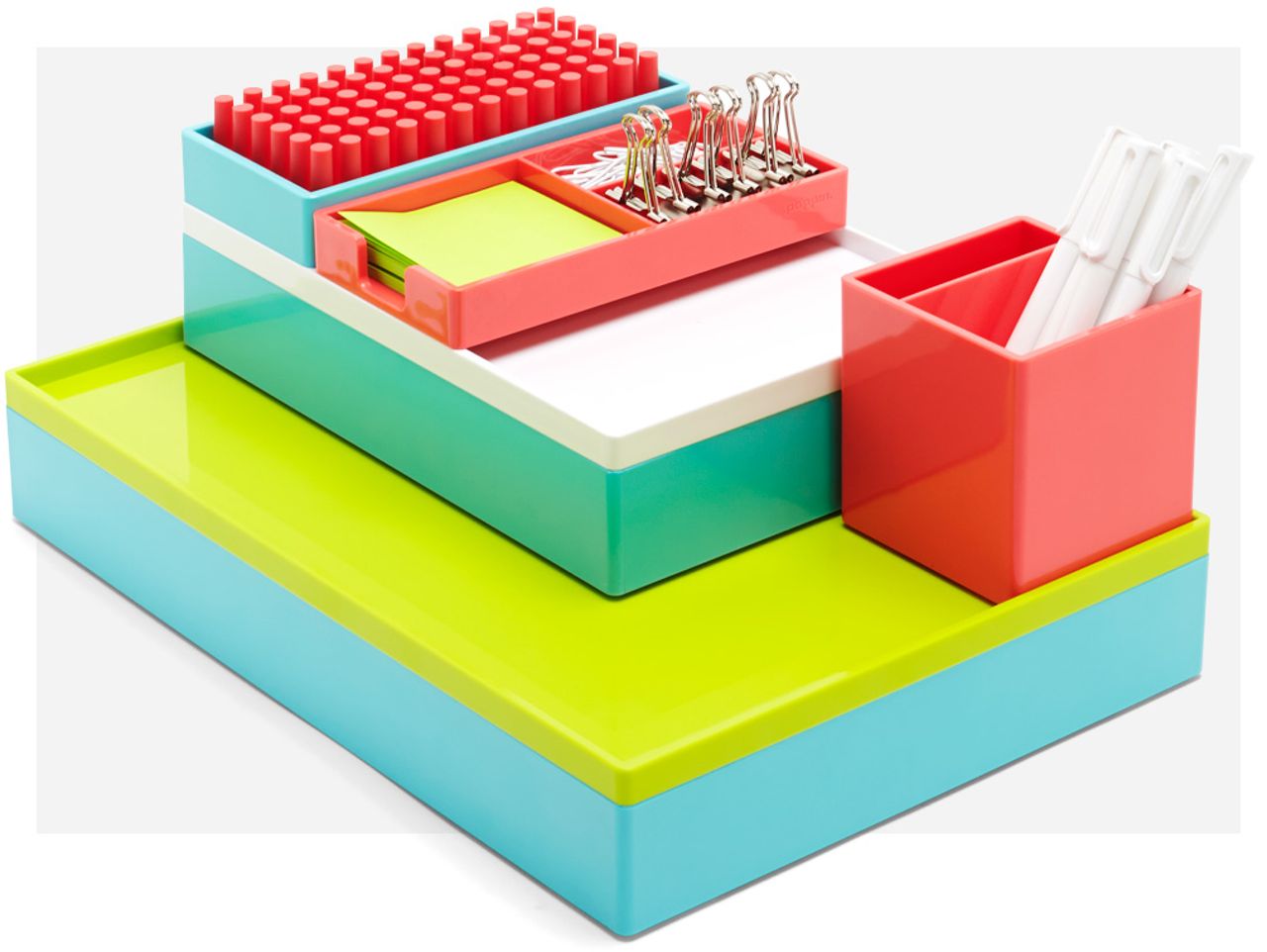 Make It Yours
Every product mixes, matches, stacks, and scales to create a custom system based on your changing needs. Our in-house design team thoughtfully crafts every Poppin product to be both beautiful and functional.
Learn About Our Desk Accessories
Tool-Free Assembly
Whether you're a startup or a Fortune 500, the 2015 Poppin Furniture Collection was designed with the changing workspace in mind. Every piece of furniture is simple to assemble, effortless to scale with your growing team, and ready to ship at a moment's notice.
Explore Our Furniture Collection
We're On Your Team
Poppin takes the guesswork and frustration out of furnishing your workspace. From personalized space planning services to desk accessories customized with your logo, our expert Account Executives are here to help you design an office that inspires great work.
Poppin For Your Business
Our Core Values
Be a Customer Hero
Make the Ordinary Extraordinary
Be Yourself + Create Fun
Care + Connect
Take Ownership + Be Humble
Evolve + Get Smarter
Work Scrappy
Embrace Differences