Workspace Solutions
However your team is returning to the workspace, we're here to help. With free space planning, expert advice, and in-stock solutions, we're designed to be as flexible as your needs.
SHOP BESTSELLERS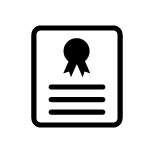 Full-Time Return to the Office
If your team has returned to working in the office, we're here to support you with personal workspace furniture, privacy solutions, and expert advice for any hybrid needs.
Personal Workspace Solutions
Privacy Solutions
Collaboration Spaces
Shop Now
Voluntary Return to the Office
Flexible workspaces require flexible furniture. We'll help you navigate hot desking, hybrid spaces to communicate with remote workers, and space planning for your headcount.
Hot Desking + Community Storage
Hybrid Communicating Spaces
Flexible Furniture Solutions
Shop Now
Collaboration + Community
Want to transform your workspace into a space dedicated to culture, community, and collaboration? Our office design experts have creative solutions to inspire your team.
Flexible Lounge
Conference Solutions
Collaboration Zones
Shop Now
Flexible Space Solutions
Our flagship collections are flexible, affordable, and always in stock and ready to ship.
PoppinPod
Available in a wide range of colors and sizes, the PoppinPod Collection is always in stock and ready to ship. The breakthrough rolling technology of our PoppinPod Om allows it to be moved anywhere in your office with ease.