Welcome to the new work happy.
In the post-COVID workplace, work has changed. We're here to help you and your team with social distancing solutions so you can navigate work safely, productively, and happily, whether you're in the office or at home.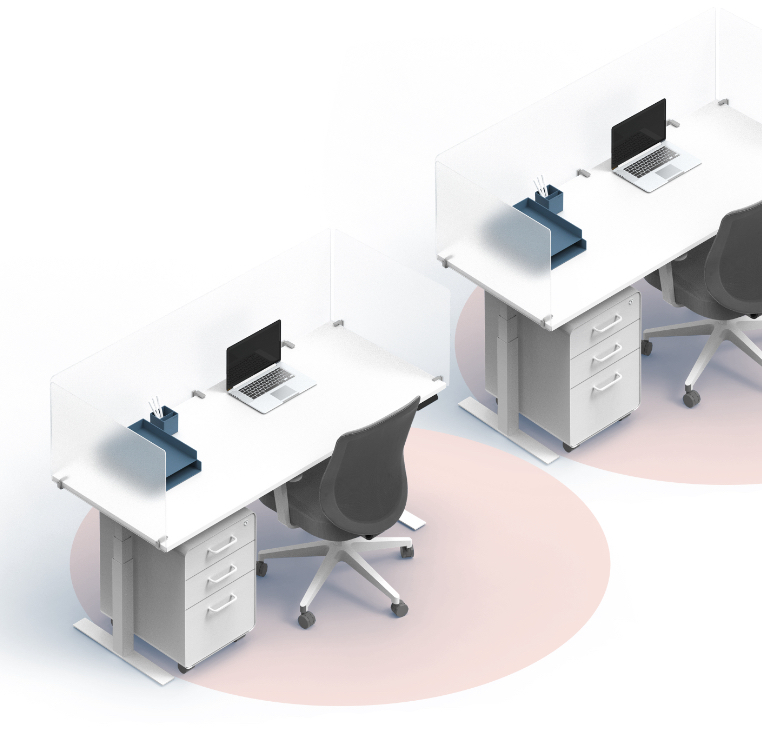 Separation + Protection Solutions
Our CDC-recommended Protective Acrylic Shields can be paired with Poppin desks or freestanded on any desk or conference table.
Ships within days
Custom sizes available
Assembles in seconds
Shop Now
FEATURED BLOG POST
Reopening Poppin HQ
As Poppin grew closer to reopening our NYC headquarters post-COVID, we knew we had to reconfigure our own office. Luckily, we had our team of expert space planners, furniture and accessory designers, and culture gurus to guide us every step of the way.